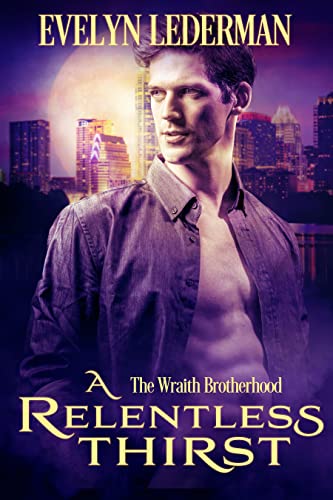 Her job is her life. He's a broody immortal. When the sparks fly, will they burn down all they know?
Austin, Texas. Mallory Stewart still misses her brother. After a school shooting tore him from her world, the now-ATF agent dedicates herself to keeping others from knowing the same pain. But a rare social outing stirs a deep desire when she meets an intriguing man with ties to vigilantes.
Vampire Blake Andrews lives to do his master's bidding. Purposely getting turned to aid in avenging his father, the workaholic obeys orders and seeks out a stunning redhead the older vamp desires. But he's unprepared for the hunger the long-legged beauty arouses in his undead heart.
Accepting a dinner invite, the last thing Mallory expects is for the night to end in a hail of bullets and a revelation that triggers conflicting emotions. While Blake impulsively kidnaps the gorgeous woman to protect her, only to put his existence in peril when he stands between her and his sire.
With rival factions and bared fangs circling, can they survive to find an eternity as one?
A Relentless Thirst is the gritty first book in the Wraith Brotherhood paranormal romance series. If you like heroines full of spunk, dangerous liaisons, and pulse-pounding action, you'll sink your teeth into Evelyn Lederman's high-stakes affair.
Published:
April 27, 2023
Genres: