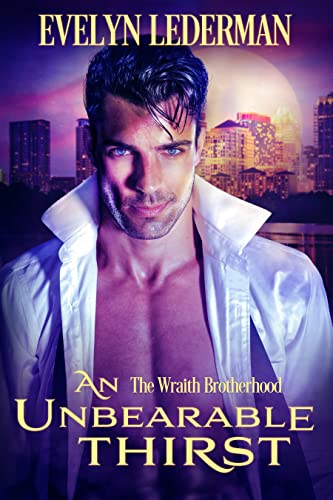 She's examined her life and wants more. He's an immortal with a purpose. When they finally meet, everything around them ignites. Will they be able to control their passions long enough to keep her alive?
Austin, Texas. Indio Thompson went through hell during her roommate's kidnapping. After her best friend is released, Indio still sees danger around every corner. It's not until she meets a pale stranger with his own secrets, that she finally feels safe.
Vampire Devlin Harper goes from woman to woman until he meets one who warms his blood. He reluctantly agrees to look after the one female he should keep his distance from. The longer he's near her, the more danger they find themselves in.
Trusting her best friend's advice, Indio is hurdled into a world far-removed from her safe desk job. While Devlin flights the fire burning within him, he fears Indio's fate will no longer be hers to direct.
With vampire hunters stalking them and dealing with infected werewolves, the pair struggle to fight an attraction impossible to ignore.
An Unbearable Thirst is the sensational second book in the Wraith Brotherhood paranormal romance series. If you like strong willed heroines, action adventure, and surprising supernatural beings, you'll devour Evelyn Lederman's latest novel with gusto.
Published:
June 23, 2023
Genres: