Thank you so much for signing up to my newsletter. I will send you updates approximately every month including New Releases, Coming Soon books, and events where we can meet face to face.
You will receive an email asking you to confirm your request for my newsletter. Please confirm your email to ensure you receive each of my newsletters.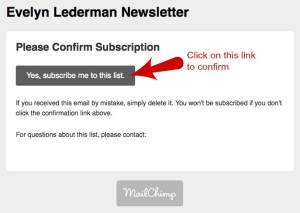 Do you have a burning question about my books, characters or the parallel universes? Please leave a comment on my website or on social media or send me an email. I love to hear from my readers and talk about my characters and worlds.
Evelyn