Enjoy this free romance read, a gift from me to you! Whether you are a long-time reader or have just discovered my books, this complimentary download will acquaint you with my stories.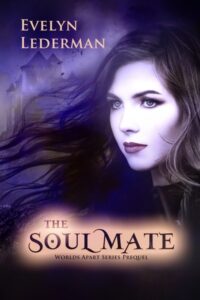 The Soul Mate is a prequel novella to the Worlds Apart series. After I finished the series, I wanted to tell the story of Tarsea's parents. The story is set in the period as the mind control telepaths took over the government.
His first touch electrified her! Leenea Rickard never made a decision without fear her mind-control telepathic father would apply his influence. Even the man she ultimately married would not be her choice. Her fate had not mattered until her eyes connected with a stranger at an anti-government rally. Zane Childers realized what Leenea was to him the moment he touched her. They must hide the true nature of their relationship or become targets of a corrupt government. Their future is jeopardized when a boy's life is threatened and they decide to save the child. Enjoy this prequel to the Worlds Apart series where Zane and Leenea must discover what being soul mates involves.