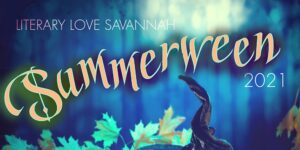 Can't get enough Halloween? Join us in for Halloween in August 2021 and celebrate BOOKS at Literary Love Savannah (LLS): SUMMERWEEN 2021!
Join all the fabulous witches mingling with authors and readers alike.
This is always a fun packed conference in beautiful Savannah, Georgia. I will be part of an anthology available exclusively in paperback at the conference.
Don't miss the fun!
Tickets can be purchased here:
https://www.eventbrite.com/e/literary-love-savannah-2021-summerween-tickets-118157342793