I moved to Highland Park, Illinois six-week into first grade. Little did I know that I'd make lifelong friends, even though I never lived in the Chicagoland area as an adult. Recently, I traveled to Chicago to stay with my oldest friend and to attend a concert at Ravinia Park. The open aired concert venue is in Highland Park and as a kid I saw such people as Don McLean (of 'American Pie' fame), Gordon Lightfoot, and Jackson Browne.
This year, I was super excited to see Train.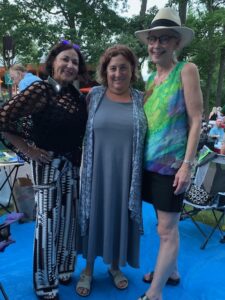 Like tailgating before a football game, folks at Ravinia enjoy dinner and drinks on the Ravinia lawn where they'll hang out before venturing to the pavilion or enjoy the concert from that location. Here I am with Lisa, my hostess, and our friend since 2nd grade Lori. We chatted that we couldn't believe our 50th high school reunion would be in 5 years!!!!!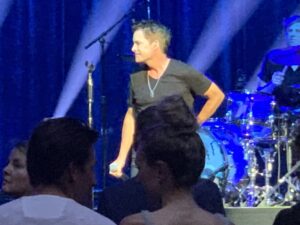 Train opened the concert by Pat Monahan telling the audience that 'Drops of Jupiter' was celebrating its 20th year since its release. A radio DJ once introduced the title song on the radio by mentioning Pat's soaring vocals. Well, his voice is as strong as ever. I've got to rummage through my CDs and find the most beloved CD.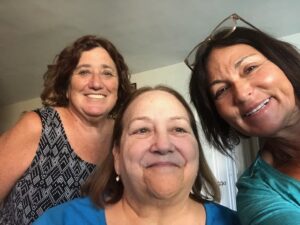 On Saturday, we ventured to the loop to catch up with another friend from first grade. Amy lives next to Lake Michigan and has an amazing view from her condo.