As many of you know, I live in Southwest Florida. The vast majority of people who live near me are snowbirds. Our sleepy little town during summer swells 300% during 'season'. I thought wouldn't it be fun to write a book or novella about a snowbird vampire.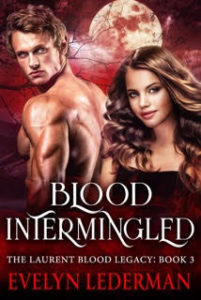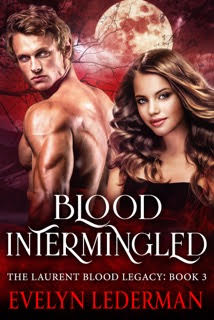 Even though I'm a pantser, I had a certain idea about 'The Snowbird Vampire'. The heroine would be visiting her ailing grandmother and catches a vampire's eye. It turns out he had an earlier relationship with her grandmother. I thought I could take the idea and expand on it for the third book in The Laurent Blood Legacy. 'Blood Intermingled' begins with  an emotionally and physically scared heroine. We were introduced to Tom, a throwaway name, in 'Blood Intertwined'. It was time to have the Viking vampire meet his soul mate.
From there, I let my imagination go. I surprised even my editor. With each vampire book, I try to introduce something new. After two series (The Nightshade Saga and The Laurent Blood Legacy) I thought perhaps I didn't have any fresh ideas. Wrong!
I hope you enjoy 'Blood Intermingled'.
Buy Links: