It was wonderful attending Space Coast Book Lovers Conference 2021 this year. There was a lot of hugging between vaccinated attendees…which I missed over the last 18 months. After two years, it felt like a family reunion!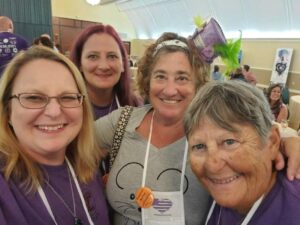 Here is am with Mouse and her two daughters: Heather and Roxanne. I'm wearing my 'Mouse's Girls' T-Shirt.
Before the conference, a group of us went to the Kennedy Space Center. It's something you need to do if ever you are in the area. Here I am with Carol Van Natta in a Space Capsule.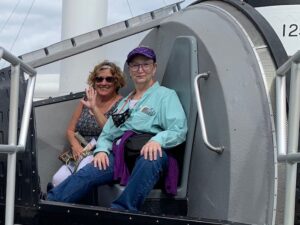 Part of every conference is going out to dinner with friends. The night before the conference began, I organized a dinner of nine. Here we are standing in front of the bar waiting for our table to be ready. Laura Hawk, Carol Van Natta, Mystipul, Nessa, Julie, and S.E. Smith were good enough to pose for a picture with me.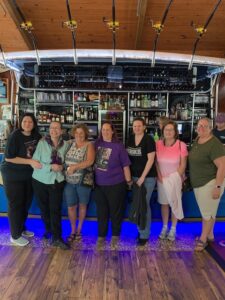 Last, but not least, at the signing, S.E. Smith, Carol Van Natta, and I contributed to a Magic, New Mexico gift bag. Congratulations to our winner Lynn. The bag contained a number of books and a Kindle (donated by S.E. Smith).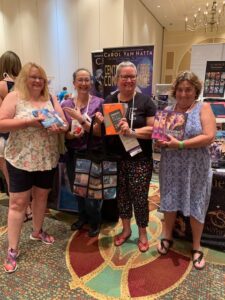 How about joining me in 2022 at one of the three conferences I will be attending:
Weekend with the Authors in Nashville, TN May 11th- May 15th
Space Coast Book Lover's Conference in Cape Canaveral, FL. June 22nd- June 26th
Literary Love in Savannah, GA July 20th-July 24th