My adventures in my new (old) home in Austin continues.
Just about 90 minutes south of Austin is Fredericksburg, Texas. It's known for its peaches and great German food. Charles Nimitz, who was the Commander of the US Pacific Fleet during WWII, was born there. The museum covering that part of the war is located in Fredericksburg. The town is just south of Johnson City where the LBJ ranch is located.
Here is the beautiful town library. I believe it was built in the 1840s.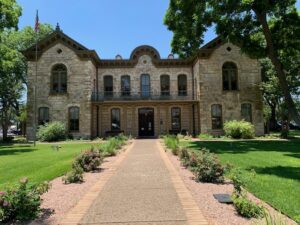 I was also fortunate to go to the traveling Van Gogh experience. If you get a chance to go to this amazing exhibition, don't miss out. You really get immersed in his amazing art.