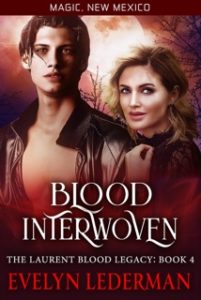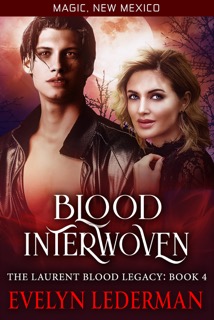 I'm excited to share the next new releases for Magic, New Mexico fans is July 28th!
You can pre-order 'Blood Interwoven' now!
For centuries, Francois Laurent existed ignorant of the knowledge about the legacy created in his name. Magic that would transform vampire soul mates into day walkers. However, once he finds his own mate, she rejects him and the promise of eternity together in the light.
Jennifer Flynn wakes after a brutal attack to discover she's a vampire. Her one concern focuses on protecting her daughter from what she's become and another vampire who wishes to claim her child. To make matters worse, a boy places his future happiness in her lap.
Rather than accept their fates, Francois and Jennifer fight what others believe is inevitable. In Magic, New Mexico style, spells are cast that further complicate matters.
Preorder on Amazon: https://www.amazon.com/dp/B0895JK7KH
The novella will be available on a variety of other platforms closer to the release date.