Although I have not completed the fifth and final book in the Nightshade Saga series, I have the cover. This model just IS Drake! I was so happy with the cover, I ordered a new table cover. How do you like it?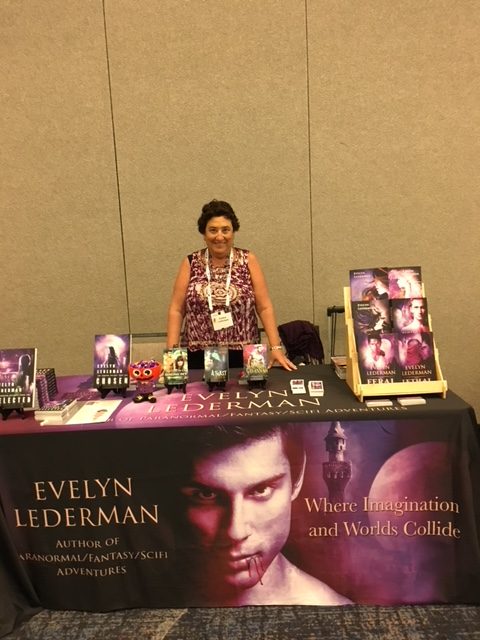 You can check it out in person! Here are my upcoming events:
Weekend with the Authors: Nashville, TN- March 16th-18th
Join me, Cherry Adair, Cat Johson, and Teri Riggs among a host of other authors.
Get ready for a fabulous weekend
Space Coast Book Lovers: Cocoa Beach, FL- May 31st-June 3rd
Hang out on the beach with me and group of amazing authors, including ML Guida, Susan Hayes, Carrie Wells, Julie Morgan, Kait Ballenger, Kerry Adrienne, and the amazing Milly Taiden. I'm especially excited about somemores on the beach!
Literary Love Savannah: Savannah, GA July 26th-July 29th
Two luncheons, a ball, and a myriad of activities to get involved in that brings you up close with the authors that are attending. I am sponsoring a table at the ball and you can dress up as your favorite large cat, adorable & fluffy or dark & dangerous.
Authors attending include Milly Taiden, Laura Hawks, Leanna Renee Hieber, Savannah Verte, and Lia Davis.
Once Upon a Book: Frankenmuth, MI August 10th-11th
Yes, I'm returning to Frankenmuth, Michigan to attend this charming convention and eat more of the incredible fried chicken dinners.
Authors attending include Tish Thawer and Quinn Loftis.
Show Me Your Books: Kansas City, MO September 7-8th
This is a new convention that includes many of the authors that attended Authors After Dark, as well a some other authors.
Authors include Christine Alvarez, Jenna Jacob, and Robbie Cox
Penned Con: St. Louis, MO September 20-22nd
I'm excited about attending my second Penned Con. Authors attending Angie Fox, VA Dold, Terri Riggs, Dianna Love.
Please note, authors may be added or drop out. But be assured, I will be attending the conferences about.
Local to SW Florida Venice Book Festival: Venice, FL- March 24th
SW Florida Space Con: June 16th-June 17th 
(includes Marina Sirtis from Star Trek: The Next Generation)
Hope you can make it to one or more of these events.